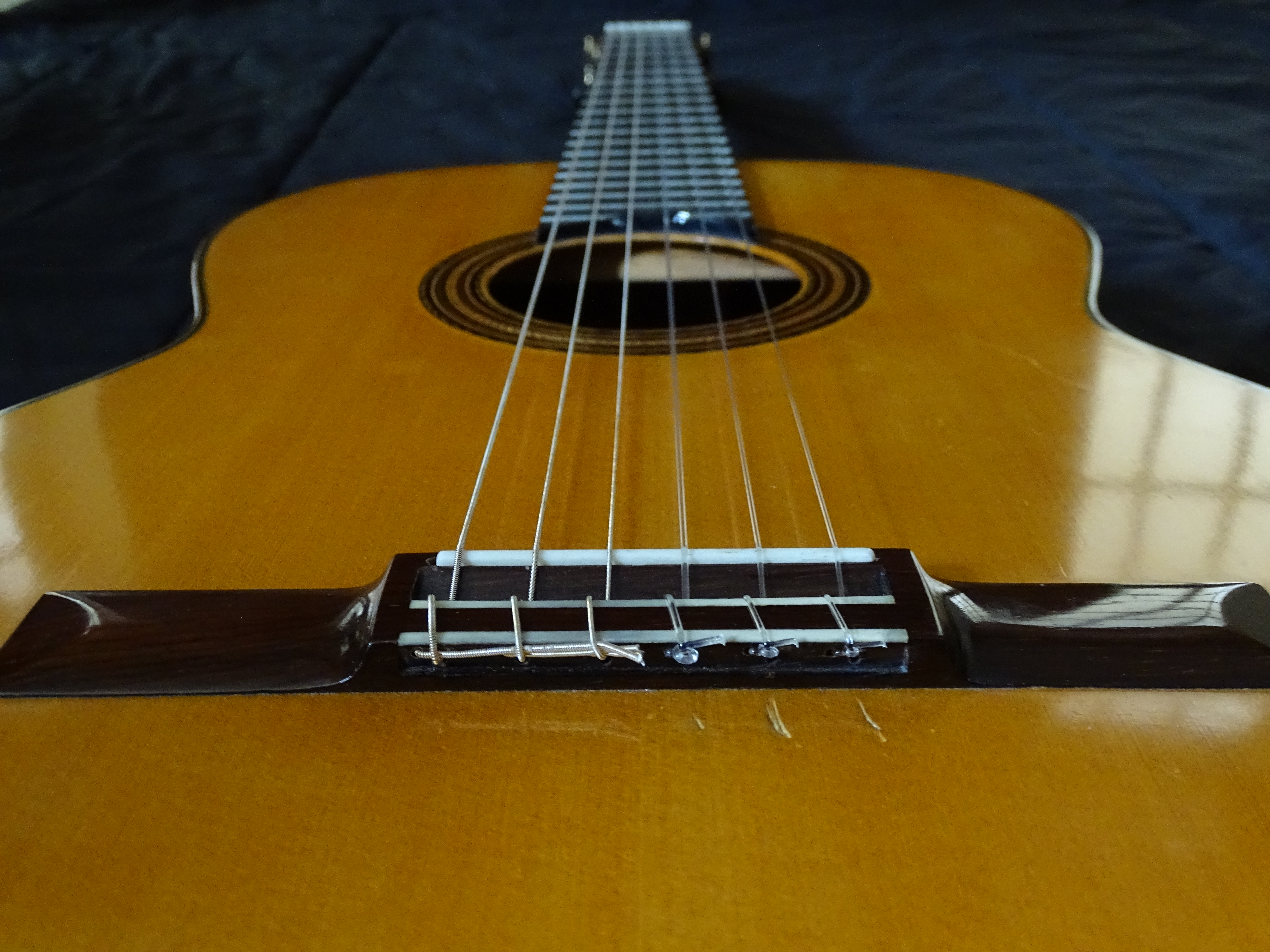 A very happy New Year to you, and thank you for visiting.
Since this is the first post of the year, I'd like to briefly talk about some plans for writing more guitar pieces.
2019 seems rather open and uncertain in terms of how things might develop for me, but I have some achievable ideas for solo guitar pieces, which you can of course expect to see right here on this blog.
Plans, plans, plans…
Apart from finishing off the multi-movement piece I've been telling you about in the previous posts, I've been thinking about several open-ended exploratory projects, each of which would most likely involve writing several pieces. In them I intend to develop my composition and playing in the particular area that they focus on. The first being:
Counterpoint
I really like contrapuntal music, especially with three or more voices, but playing it on the guitar can sometimes be quite taxing, and composing it even more so. And then playing what I write? Well, that can be nigh on impossible.
But it doesn't have to be this way! So, I'm going to write a series of pieces of different kinds of counterpoint to develop a good understanding of what works well technically and musically on the guitar:
Canons for 2, 3, 4, 5 and 6 voices (for solo guitar)
Fugues
Something else
If all else fails, back to basics with species counterpoint.
Probably sometime after or in between doing some of these, I want to explore…
Rhythm
Studies in rhythm
I also really like rhythm, so I'm thinking about composing a series of pieces that look at particular aspects of rhythm and how they function. I'd like to do this in a slightly formal way, looking at things like pulse, accents, polyrhythms or tempo modulations.
Guitar percussion
Going beyond the strings, I want to write some pieces in which I hit and tap the guitar, or use other unpitched sounds. I essentially want to do this to make rhythmic music, as well as broaden my expressive palette on the instrument.
I'm also thinking about doing hommages to Gregory Coleman and Clyde Stubblefield, of "Amen" and "Funky Drummer" fame respectively, for a bit of fun.
Prepared guitar
By this I mean either with something stuck to the guitar, or played with a foreign object in some way. It's an obvious way to do something non-traditional, which is my intention, but I'm sure it'll be fun, and that's the point. There's probably a whole world that could be explored here, so we'll see how it goes.
10-string guitar
Some months ago my uncle David bought me a 10-string guitar. It's quite difficult for me to explain to you how astounded and grateful I was and am for his generosity, but it seems to have manifested in the form of music.
I can't deny how just thinking about having a 10-string sparked off ideas about what I could do and compose on it, which is in turn partly responsible for me becoming more active with the guitar in general. Even before receiving it, it had got me working on a few pieces for the 6-string just to satisfy the creativity.
So far, I've managed find my way around the massive fretboard and get to know the instrument better, but there is still plenty of headway to be made.
Tunings
The first problem I encountered on the 10-string guitar was the tuning. People use various tunings, none of which I've been satisfied with personally, but all of which have given me good ideas about what to do for my own tuning. I'll tell you about them in a blog post or two.
Transcriptions and compositions
I'm hoping to be able to play some music that isn't possible on the 6-string, so I'm planning to look for some pieces to transcribe, probably from keyboard instruments. You might see some compositions at some point, but most likely only after a good deal of exploration.
Other
Apart from projects, there are some other things I've been thinking about doing on the guitar:
Write little pieces with anything I chance upon from my just playing around with the guitar that I like the sound of.
Write some far out stuff.
Write something really pretty.
Practise improvising based on the musical principles of the different pieces I write.
Play some graphic scores.
Learn some Leo Brouwer pieces.
Develop my tone.
Develop my right hand speed.
That's probably enough to keep me busy. And that's composing just for the guitar…
Comments
Thank you very much for reading, let me know what you think and if you're interested in any particular areas. Help yourself to the box below, or find me with one of the round icons right at the bottom of the page.